How celebrities stay fit with fitness products.
Many of our A-list celebrities have killer bodies and a flat tummy. Like the rest of us they workout and watch their diets plus they also use a variety of fitness products to help them along the way. Below is a list of celebrity endorsed products as well as popular fitness products among the celebrities. Just remember no product is a miracle and hand you over a perfect body. Many fitness products are great to use to accompany your workouts or enhance your diet.
Celebrity Fitness Product # ONE
This drink does it all.  Younger skin, healthy shiny, longer hair, and strong nails.  Plastic surgeon Dr. Michelle Yagoda created this first and only drinkable whole body drink. Made with healthy amino acids, peptides and lipids  create the necessary building blocks for healthy and beautiful hair, skin and nails and combined into this popular drink.  Celebrities include Jessica Hecht, Ricki Lake, Alysia Reiner and others. Its patent-pending, all-natural formula is clinically proven to provide rapid and long-lasting results. Go to: www.beautyscoop.com
Celebrity Fitness Product # TWO
This weight management system offers low-glycemic ingredients to even out blood sugar, control carbohydrate cravings,  and keeps off hunger.  "Reset" your metabolism and your motivation by losing five pounds in five days.  Mario Lopez and Ali Landry use USANA's new RESET kit to maintain their amazing bodies and flat tummies.
Celebrity Fitness Product # THREE
Super greens is a favorite, not just because it's loaded with organic fruits and vegetable superfoods, It's an excellent source of complete, easily assimilated protein, enzymes, vitamins, minerals, lignans, essential fatty acids, nucleic acids, and beneficial microflora. Jemma Kidd, Natalie Imbruglia are fans. Check it out here: Vitality Super Green
Celebrity Fitness Product # FOUR
Piloxing, a celebrity trend. Piloxing is a cross between pilates and boxing. If your gym offers the class, try it out! Fans include  Hilary and Haylie Duff, Ashley Tisdale and Brittany Snow. For the at home videos check out: Piloxing
Celebrity Fitness Product #5
Baboosh Belly Wrap- This unisex core wrap is made out of nylon and neoprene which promotes intense sweating to help you lose inches quickly from your waist! It's a waist trimmer, made for exercise only and endorsed by Brooke Burke.Belly Wrap
Celebrity Fitness Product #6
FX Performance Energy Products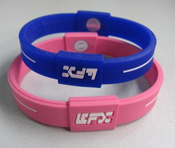 The  EFX sports bracelet have become popular and trendy. Worn by many athletes including  Julie Dibens and Lashinda Demus. Mark Wahlberg and Sean "Diddy" Combs have also been spotted wearing EFX products. Our bodies react positively to certain frequencies.  The unique holographic technology embedded in theses bracelets not only maximizes performance but creates an overall sense of well-being by increasing strength, balance, and flexibility, some say healing as well.Check them out here: EFX bracelets